Guidance
Our Counselors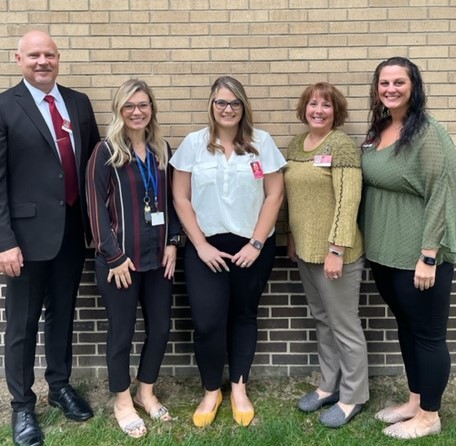 Senior Reminders
May 10: 8:30 a.m. - Mandatory first graduation practice.
May 10: 6:30 p.m. - Senior Awards Night - List of seniors receiving something is posted on the Guidance Office window.
May 19–20: Senior Trip
May 24: 8:30 a.m. - Senior breakfast followed by a mandatory graduation practice.
June 3: 9:30 a.m. - Graduation - Be at Jennings County High School no later than 8:00 a.m.
Summer School
Jennings County High School will be offering summer school from May 30 through June 30. Sessions will be Monday through Friday from 8:00 a.m. until noon, with in-person attendance being mandatory. The classes are free and are for credit recovery purposes only. Please see your guidance counselor for an application. The deadline for registration is May 12. This is an excellent way to catch up on credits for graduation. We will give priority to current seniors and juniors, if space becomes limited.
Lilly Scholarship Winners Announced
The Jennings County Community Foundation presented the 2022–2023 Lilly Scholarship to Noah McFall.
A $1000 scholarship was presented to Jonathan Jones as the runner up.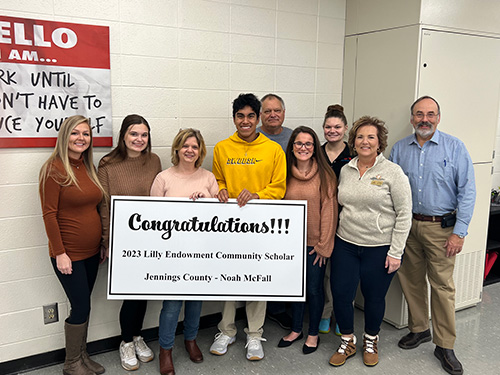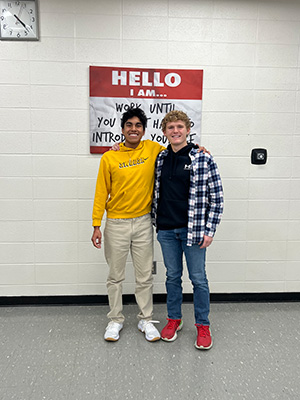 Scheduling Presentation Links
Free FAFSA Completion Event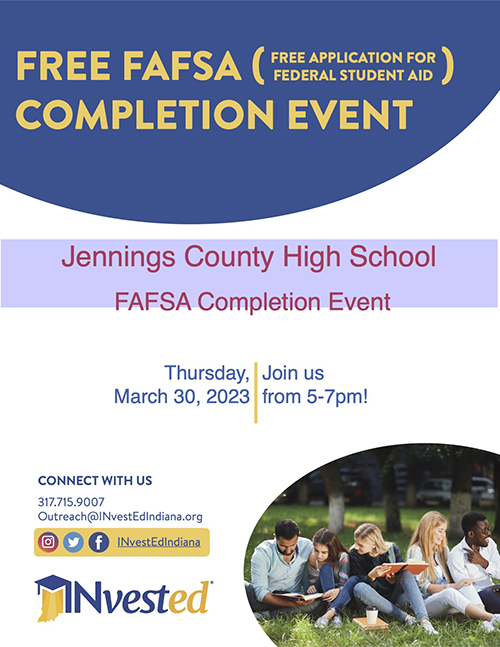 Please join us for a free application for federal student aid (FAFSA) completion event. The event will be on Thursday, March 30, 2023, from 5:00 to 7:00 p.m. at Jennings County High School. To connect with us, call (317) 715-9007, email us, or find us on social media at INvestEdIndiana.
FASFA Resources
How to File the FAFSA
Students can file the FAFSA online. The first step for students who have not previously filed the FAFSA is to create a Federal Student Aid (FSA) ID. Then, each student will need:
Social Security number
Alien Registration number (for non-U.S. citizens)
Federal income tax returns, W-2s, and other records of money earned from 2020
Bank statements and records of investments (if applicable)
Records of untaxed income (if applicable)
Improvements to simplify and shorten the FAFSA are coming for the 2023–2024 academic year, however, this year filers will notice a new look to the form, making it easier to navigate and get assistance. The U.S. Department of Education provides email and live chat assistance for FAFSA filers as well as a helpline at (800) 4FED-AID. Hoosier families can also access free FAFSA help through INvestEd Indiana.
Ordering Transcripts
Attention Seniors:
To order official grade transcripts, you must first create a Parchment account. Please go to Order My Transcript, click "Sign up," and follow the onscreen instructions.
Work Ethic Certificate
The JCHS Work Ethic Certificate is an opportunity to create a partnership between Jennings County Schools and our local business community. This partnership will open our students' eyes to the industry and businesses that are looking for employees who possess the skills outlined in the WEC. This will also help to educate our students on many of the businesses in our community and what opportunities are available to them post-graduation.
Our goal is that the WEC will benefit the student body through a better understanding of local employment opportunities and an incentive to strive for their best during their high school experience. We also hope that the WEC will help our local business community identify the best of our student body for post-graduation employment.
Naturalization Examination Student Results
2021–2022
Semester 1
Students Participating: 94
Students Passing: 72
Student Pass Rate: 76.6%
Semester 2
Students Participating: 108
Students Passing: 76
Student Pass Rate: 70.4%
2022–2023
Semester 1
Students Participating: 106
Students Passing: 80
Student Pass Rate: 75.4%
Semester 2
Students Participating: 92
Students Passing: 71
Student Pass Rate: 77.2%