Guidance
Our Counselors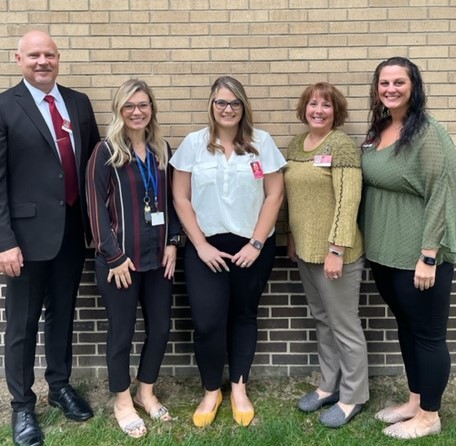 Financial Aid Night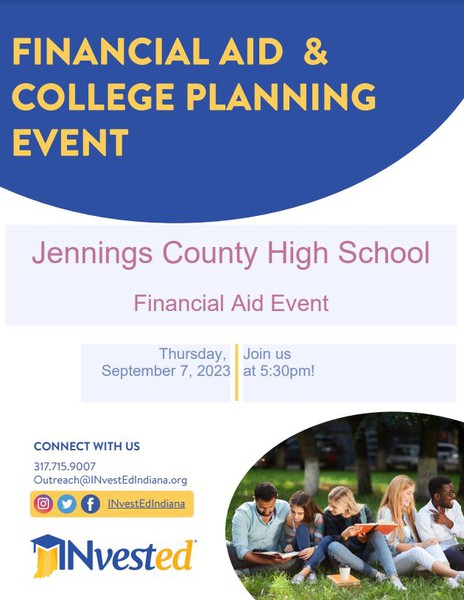 JCHS will host a Financial Aid Night for seniors and families on September 7 from 5:30 to 6:00 p.m. in the Don Pelkey Auditorium. INvestEdIndiana will discuss the financial aid process and provide FAFSA tips to help families with this critical form. This event coincides with Parent-Teacher Conferences for that evening, which will run from 4:00 to 7:00 p.m. Mark your calendars now as you don't want to miss this event.
Lilly Scholarship Winners Announced
The Jennings County Community Foundation presented the 2022–2023 Lilly Scholarship to Noah McFall.
A $1000 scholarship was presented to Jonathan Jones as the runner up.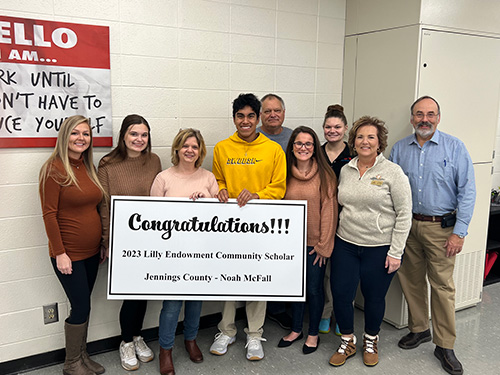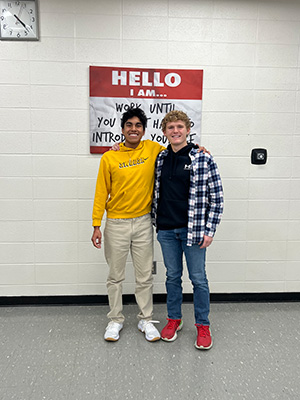 Scheduling Presentation Links
Ordering Transcripts
Attention Seniors:
To order official grade transcripts, you must first create a Parchment account. Please go to Order My Transcript, click "Sign up," and follow the onscreen instructions.
Work Ethic Certificate
The JCHS Work Ethic Certificate is an opportunity to create a partnership between Jennings County Schools and our local business community. This partnership will open our students' eyes to the industry and businesses that are looking for employees who possess the skills outlined in the WEC. This will also help to educate our students on many of the businesses in our community and what opportunities are available to them post-graduation.
Our goal is that the WEC will benefit the student body through a better understanding of local employment opportunities and an incentive to strive for their best during their high school experience. We also hope that the WEC will help our local business community identify the best of our student body for post-graduation employment.
Indiana College Core
Do you want to get a head start on college? The Indiana College Core allows high school students to earn 30 general education credits that can be transferred as a block to any public college or university in Indiana, as well as some private institutions. In other words, students who earn the College Core in high school may already be finished with their first year of college at a fraction of the cost. To learn more about the Indiana College Core and put together your plan, use My CollegeCore, and work closely with your school counselor.
Additional information regarding dual credit and earning the Indiana College Core at JCHS may be found in our curriculum guide.
Naturalization Examination Student Results
2021–2022
Semester 1
Students Participating: 94
Students Passing: 72
Student Pass Rate: 76.6%
Semester 2
Students Participating: 108
Students Passing: 76
Student Pass Rate: 70.4%
2022–2023
Semester 1
Students Participating: 106
Students Passing: 80
Student Pass Rate: 75.4%
Semester 2
Students Participating: 92
Students Passing: 71
Student Pass Rate: 77.2%